Private Farm Tours Available!
Come visit us!
We are not open to the public, since we are a working farm. We do however open up our farm for private tours so our guests will get to see how we care for all of our animals. Please note that this is not a petting zoo, these are educational tours! Our guests will still get to pet and feed all of our animals, and also learn about each animal along the tour. Because we are a working farm and this is our home as well, all activities are by appointment only! Sign up today or send us a message if interested in any of our products for sell.
Spice and everything nice!
Browsing the morning away!
Spice and everything nice!
Browsing the morning away!
Come stay with us!
Ivy Rose Cottage - Airbnb Farmstay
Ivy Rose Cottage offers a secluded country retreat, next door to Ivy Rose Farm, where guests can schedule tours to experience farm life up close and personal! This 2 bedroom, 1 office/bed, 2 bath house has everything you need to enjoy your stay, including a grill, a fire pit, and a rocking chair. The cottage is surrounded by pastures and has a great backyard. There are tons of activities to do around the area, from hiking to zip lines to horseback riding your adventure awaits!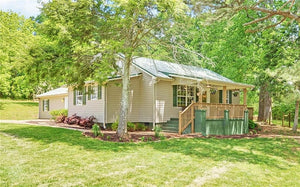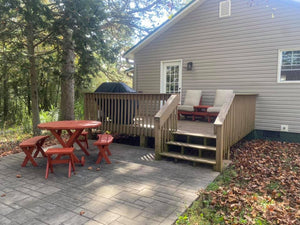 Recipe Inspiration
What do I cook with pepper jelly?
Share with us your favorite recipes!  Check out our recipe page for some fresh new ideas to use your pepper jelly.
Testimonials
Laura,
Thank you so much for letting us visit your farm. The girls have not stopped talking about petting the llama, the donkey and horses. Ellie was explaining that she saw "real" free range chickens and Jules was thrilled she found an egg.

Of course, I think I had the most fun! 

The kids really took to heart the stories of the animals you rescued and that is an important life lesson that will stay in their hearts.

Thank you again for a wonderful day!

Amy J.